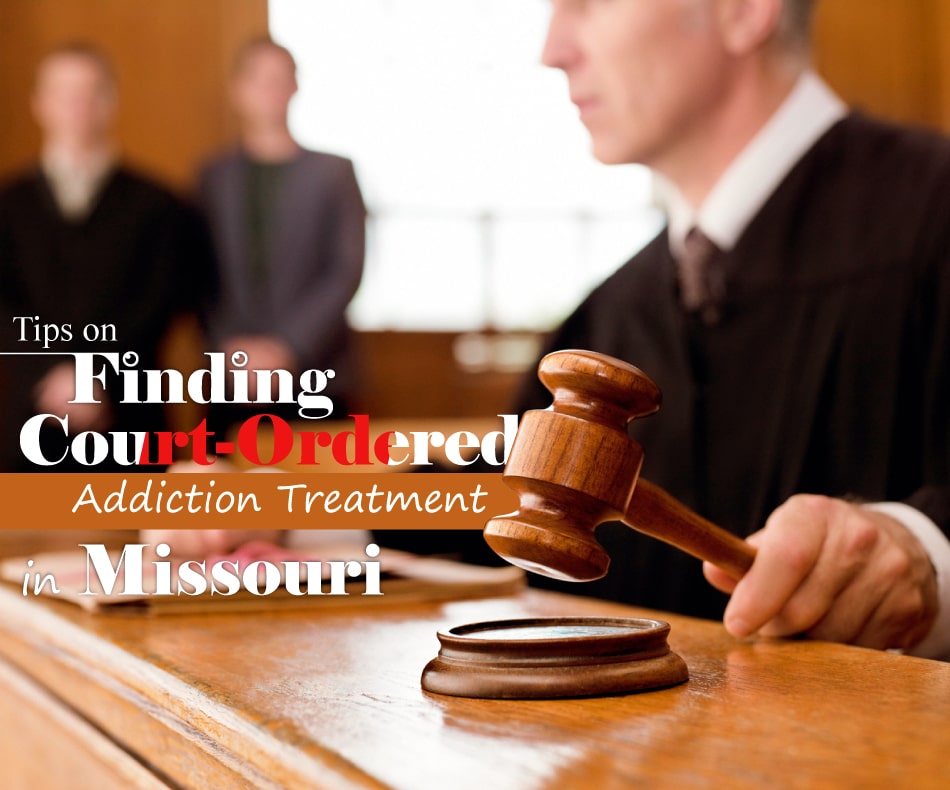 Court-ordered drug rehabs are ordered in a court of law by a judge. It's the perfect alternative for the drug offender to avoid jail and instead get the opportunity to receive help for their SUD (substance use disorder).
For years, it has been the norm to throw drug offenders in jail rather than addressing the real underlying issue that's causing the substance abuse. Fortunately, in modern times, drug courts offer an alternative where offenders can avoid jail time by getting a sentence which requires them to attend a court-mandated rehab.
Enrolling in a Drug Rehab Program
The exact restrictions and requirements of the rehab can vary based on the case as well as the state. It's possible for some courts to put limitations on a person's treatment options while others may offer greater flexibility in terms of picking a preferred program.
Before you enroll into addiction treatment programs in Missouri, it's important that you acquaint yourself with those specifications, limitations, and requirements. Many substances leave a person with physical dependence. Therefore, in some cases, medical detox may be important. Opioid drugs, benzodiazepines, and alcohol tend to create extreme withdrawal symptoms that are best treated under a medically-assisted detox program.
Once the detox is successfully over, they can receive treatment for their underlying psychological addiction. The nature of treatment can vary. However, it's normal for offenders to enrol in an inpatient or outpatient program. A typical addiction program treats the following substance addictions –
Benzos
Cocaine
Alcohol
Illicit fentanyl
Marijuana
Methamphetamine
ADHD medications like Adderall
Prescription opioids like Vicodin and Oxycontin
Synthetic CBD
What's more, the time frame for the treatment can also vary based on the person. In general, you can expect the program length to be anywhere from 28 days to 6 months.
Finding a Court-Ordered Rehab
In a lot of cases, the court would pick a Missouri drug treatment program. In other cases, offenders may receive a couple of recommendations. It's also possible that the offender gets the freedom to select a treatment program of his/her choice. The only requisite is that the selected program meets all of the court's requirements.
Since court-mandated rehab is an opportunity to avoid jail time, it's best to make the most of this situation and locate a program that can help you in the best possible way. Educate yourself about different research facilities and learn about their programs/treatment philosophies. This will help you narrow down your choices.
Contact Local Authorities
It's not uncommon for many drug offenders to get entangled with the law during their legal proceedings. Some of them even face jail time or a pending legal pressure. Due to the ongoing nature of this issue, many Missouri courts are working in collaboration with substance abuse programs to offer the right kind of help to these individuals.
In the state of Missouri, you can find a number of drug and alcohol treatment centers that accept patients who may have pending legal issues or underlying addictions. They also accept patients who have been mandated by the court to receive addiction treatment.
Freedom of Choice
As mentioned, in a lot of cases, defendants get to pick their preferred facility. However, it's important to consider the details of their sentences. Many judges would mandate that the offender pick a specific kind of treatment based on the nature of the drug crime they committed.
For example, the court may mandate you to attend individual counselling instead of group one. You may also be ordered to stick with a long-term treatment program; typically lasting more than 3 months because they are often more effective than shorter ones.
Also, most courts gravitate towards inpatient programs because they provide a more structured treatment. Inpatient programs provide regular therapy sessions in a highly safe and substance-free environment. The results of inpatient care are often safer and longer-lasting than off-site care.
Funding for the Rehab
Most of the time, it's the defendant's responsibility to pay for the mandated rehab. And, while it may seem like a burden, remember that it's always a safer option than going to jail. You should also look at it as an investment.
Inpatient addiction treatment in Missouri is generally more expensive than outpatient or off-site care. But, even when the offender is mandated to stay at the facility, there are ways to manage/offset the overall cost of treatment.
For example, you can opt for medical insurance to bring down the cost. Alternatively, you could also ask about private loans. Always go into this treatment with an investing mindset for a crime-free future.
Check Additional Requirements
Most rehab programs require participating in activities and attending daily meetings. In the case of court-ordered treatment, the list of requirements may be longer. In other cases, you may have to pay restitution and drug testing.
It's also possible for you to keep up with addiction responsibilities even after the treatment is over. For example, a period of probation may follow post-trehab. So, keep all these requirements in mind going in.