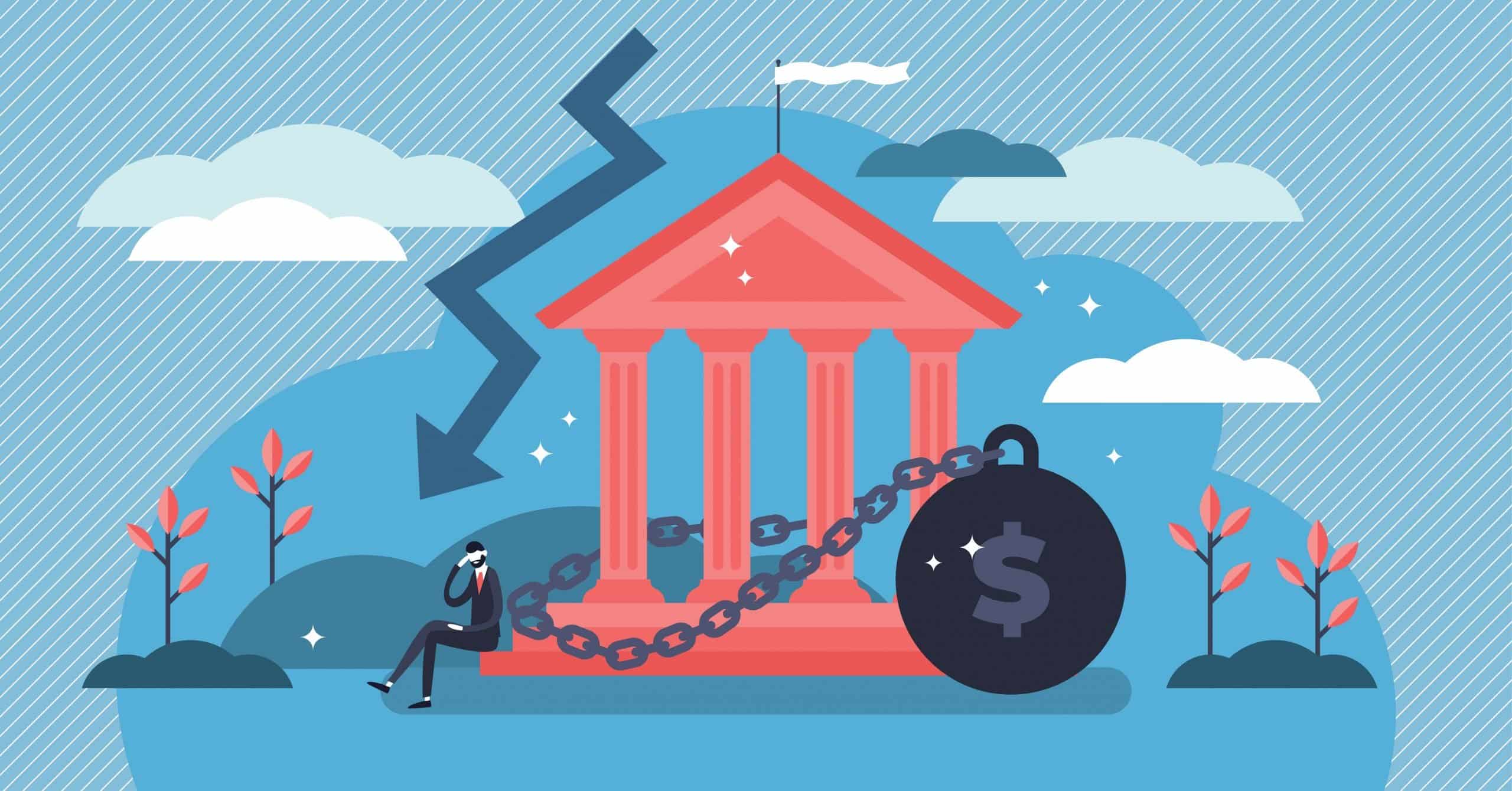 This year has been extremely devastating for the finances of millions of Americans. Many have either lost their jobs or have had to close their businesses due to the quarantines imposed to curb the pandemic. As a result, the debts of countless people have increased beyond their ability to pay. If you are going through a similar situation, then you might be wondering: Can I go to jail for not paying my debts? The answer is more complicated than it seems.

Now, one of the preferred tactics of debt collectors is to threaten debtors with jail time if they don't pay their debts, and given the uncertain economic outlook the world is facing, creditors are likely to be increasingly ruthless about getting their money back.

However, your creditors probably can't send you to jail for falling behind on your payments, but that doesn't mean they can't take legal action or that you can't go to jail because of some specific types of debt.

On the other hand, if you're looking for a legal option to help you get rid of most of your debts, bankruptcy may be exactly what you need. If you want to file for bankruptcy quickly and effectively, you should work with a chapter 7 bankruptcy huntington beach, and KT Bankruptcy Lawyer may be an excellent option. Their team of attorneys has helped hundreds of people get a fresh financial start, and if you'd like to achieve that too, don't hesitate to contact them.

You can't be arrested for civil debts

For starters, you won't go to jail for not paying civil debts such as student loans, medical bills, credit card debt, or utility bills.  In fact, according to the Fair Debt Collection Practices Act, it's illegal for debt collectors to threaten you with prison time for falling behind on your payments.

However, that hasn't stopped many debt collectors from trying to force you to pay by threatening to deprive you of your freedom. If you find yourself in a situation like this, don't be intimidated and contact an attorney as soon as you can.

What can debt collectors do?

Simply because they can't throw you in jail doesn't mean that debt collectors can't do anything to force you to pay your debts, since they could file a lawsuit against you. If you lose the lawsuit, the court will probably issue an order to garnish your wages.

A wage garnishment is a court order that forces your employer to withhold part of your monthly salary. This money will be used to pay your debts in small monthly installments.

However, the most effective way to prevent a debt collector from taking legal action against you, and to stop wage garnishments, is to file for bankruptcy. Once you file for bankruptcy, your creditors are legally obligated to stop collecting the debt, and if you file for Chapter 13, you will have the opportunity to develop a payment plan that will get you out of debt in 3 to 5 years.

What debts can get you arrested?

However, just because you can't be arrested because of "civil debts" doesn't mean there aren't debts that will send you to prison. The truth is that in some states, you could end up spending time in prison due to two types of debt:

Tax debt: Not paying your taxes is a federal crime. If you are prosecuted and convicted of this crime, you may have to serve time in jail.

Child Support Debts: Not paying child support is considered contempt of court since the court ordered you to pay it in the first place. You could spend up to 6 months in jail for failure to pay this type of debt.

If you're drowning in debt, consider Bankruptcy

Bankruptcy can help you free yourself from your creditors and your debts. In other words, it's an alternative that will allow you to rebuild your finances from scratch and restore your peace of mind.

However, if you are considering bankruptcy then you should work with a bankruptcy attorney in Huntington Beach that you can trust.

The KT Bankruptcy Lawyer team is always available to you and is committed to not letting anything stand in the way of your financial fresh start. If you have further questions about the process, contact them now for a free consultation.

Want to know more? Visit Legal Facts

If you want to know more details about the bankruptcy process, visit Legal Facts! There you will find easy-to-read and easy-to-understand legal articles that will allow you to learn about bankruptcy, consumer law, workers' compensation, divorce, and many other legal topics in a matter of minutes. Plus, at legalfacts.org you can also access a network of lawyers in every corner of the United States especially in a santa monica bankruptcy lawyers who are ready to help you with whatever you need.

If you are a lawyer looking to expand your business, click here for more information if you want to legal lead generation.

No tags for this post.